From Container to Kitchen: Growing Fruits and Vegetables in Pots (ePub)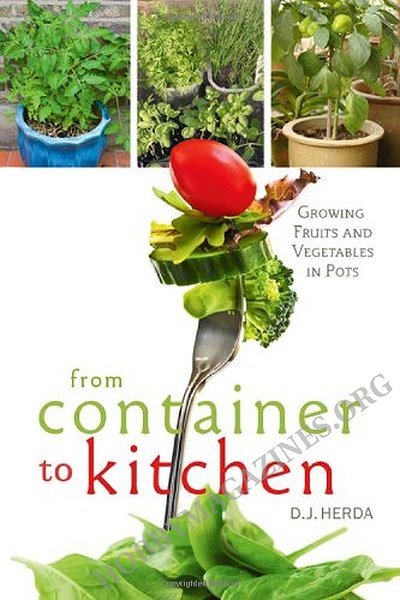 English | 240 pages | EPUB | 4,1 MB
More and more people are recognizing the need for nutritious, local, sustainable food, but organic options can be costly, and the produce sections of most supermarkets are packed with fruits and vegetables that have racked up more frequent flier miles than a rock band on world tour.
How can urban dwellers without ready access to fertile land enjoy the benefits of traditional gardening? And for those with a yard, how do you maximize the harvest of fresh, healthy edibles?
In From Container to Kitchen, D.J. Herda shows that there is a way. Written for the novice home gardener as well as the seasoned pro, this fully illustrated, comprehensive guide will show you how to save up to 70 percent on your produce bill by growing fruits and vegetables in pots.