November Knits: Inspired Designs for Changing Seasons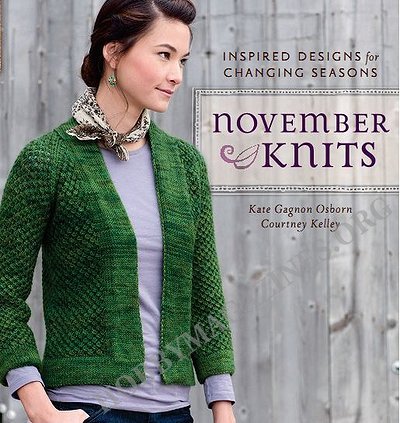 English | 160 Pages | PDF | 65.7 Mb
Fall is an ever-popular season for knitters, and with November Knits you can knit warm and stylish garments and accessories to make the season a little cozier. Popular knit designers and authors, Courtney Kelley and Kate Gagnon Osborn, join forces with all-star contributors, including Melissa LaBarre, Cirilia Rose, Cecily Glowik McDonald, Kristen TenDyke, and many more.
Capture the essence of fall with 23 projects that range from casual cardigans and scarves to sweet, stylish wraps and sweaters. The book is divided into three moods:
Farm Hands is the most casual design section, filled with rustic and durable garments to shield you through afternoons of brisk winds.
Ivy League focuses on sophisticated and smart knitwear, featuring bold colors and classic styling.
Southern Comfort is ideal for holidays and special occasions that call for slightly dressier garments, featuring elegant knitted lace.
With knitted garments and accessories by expert designers, November Knits is a must-have resource this year.