Blueprint Crochet Sweaters: Techniques for Custom Construction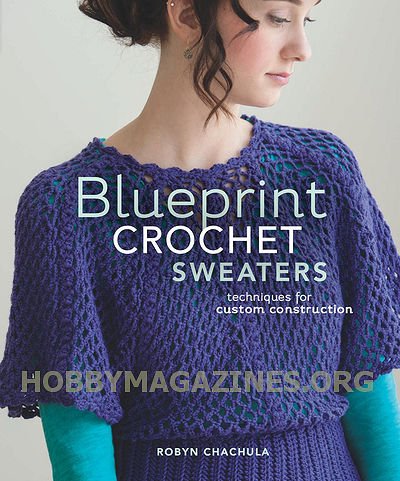 English | 168 Pages | PDF | 21.5 Mb
Learn the must-have basics of sweater construction and ways to achieve better-fitting garments!
Best-selling author of Blueprint Crochet, Robyn Chachula presents an approachable resource on the basics of crochet design. This friendly introduction to sweater and garment construction will give you a deeper understanding of working with crochet and help you make better-fitting garments in the process.
In this collection of 16 patterns, Robyn focuses on four basic garment types and their variations-"classic" construction (including raglan, drop-sleeve, and side-saddle sleeve); unique construction (side-to-side or from the bottom up, around the shoulder, and back down); motif construction; and top-down (both round and raglan types).
The perfect introduction to the building blocks of crochet sweater construction, Blueprint Crochet Sweaters breaks down intimidating garment design into easily digestible parts, offering a deeper appreciation and understanding of how to create projects that reflect your own personal style.